There is so much to see in Yellowstone National Park, it can almost be overwhelming to try to see it all in a short period of time. The point of this website (and hopefully soon to be released book) is to take you on a unique tour of the park, one that can be done in a week long voyage. You don't have to be a Yellowstone employee or have a lot of money; you just need the desire to learn and a thirst to make your Yellowstone vacation a mini-expedition rather than a lazy trip to the beach.
            Yellowstone is the only place on the planet that I know of where you can see so much of the natural world in such of a short period of time. For instance, it took me 10 years to write the book "Suburban Howls"; yet I have written a book complete with all the major features of Yellowstone by just being there for ~100 days of my life. And what makes Yellowstone unique, in part, is the hands-off preservationist approach to letting the park and its inhabitants live unfettered from human disturbance. For the most part (except for predator control until the 1920s), Yellowstone has been a wildlife haven and refuge since its creation in 1872. And you feel it when you enter the park and see the ungulates—large hoofed animals like elk and bison—freely grazing near the side of the road.
            I must stress that it is absolutely incredible what you can discover and see in Yellowstone in just seven days. The hydrothermal features, scenery, and wildlife are amazing, but what is also rarely mentioned is the incredible number of knowledgeable and friendly people, both employees and visitors who congregate in the park and generously share their time and knowledge with all park visitors.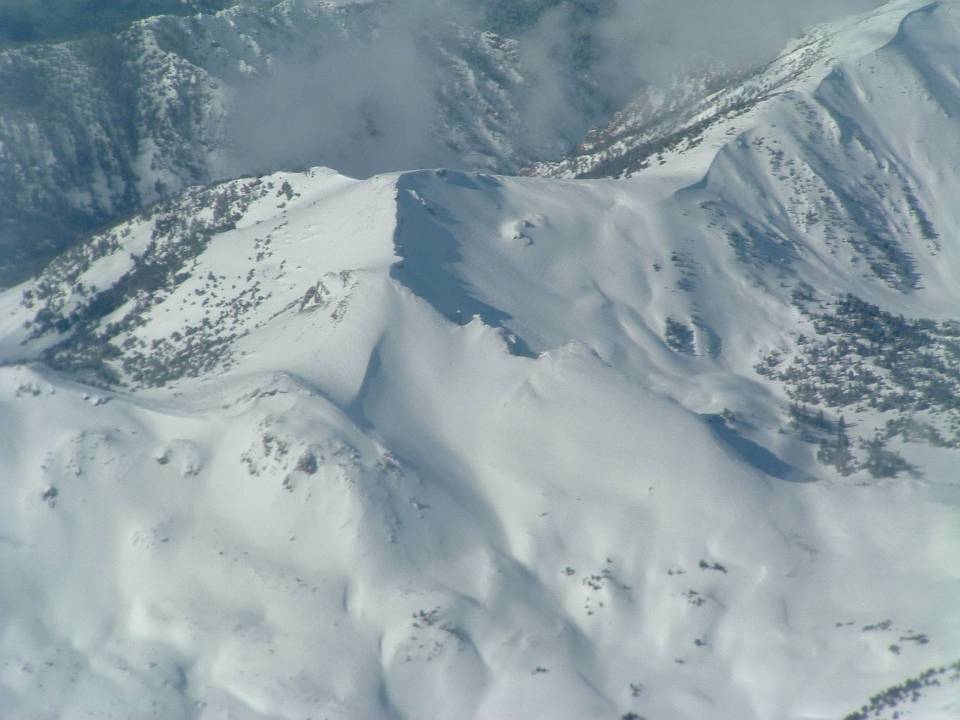 I get a special feeling, similar to Christmas when I was a kid,when I fly over mountains on the way out to Yellowstone.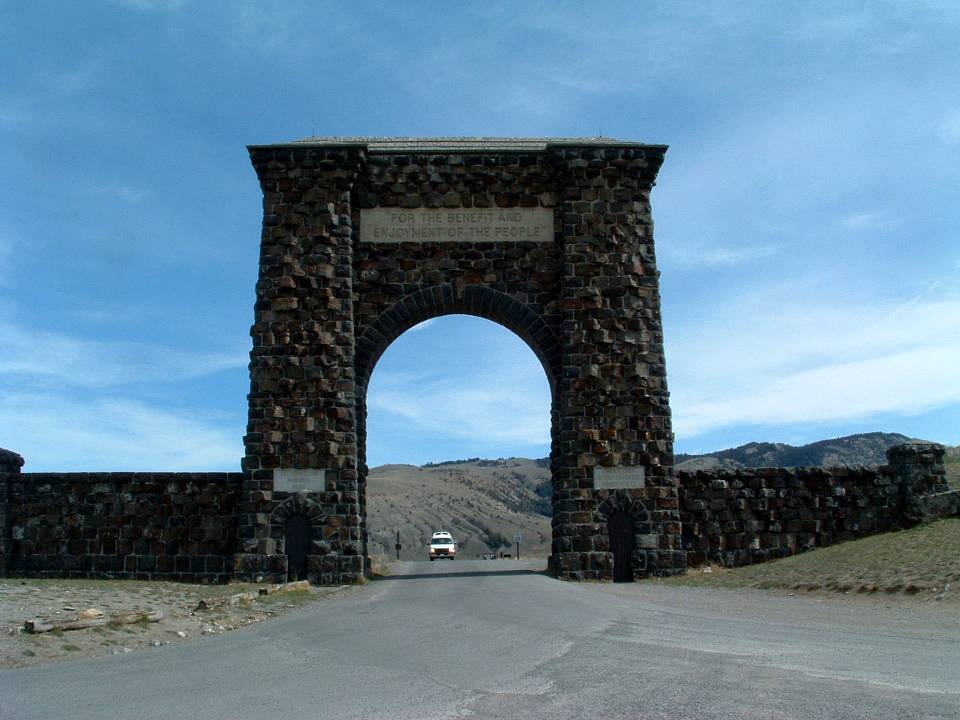 Entering the park is a historic feeling in Gardiner at Roosevelt's arch,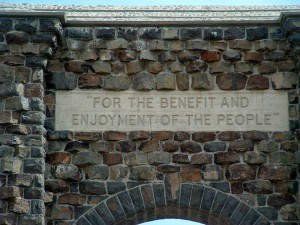 where all people are welcome.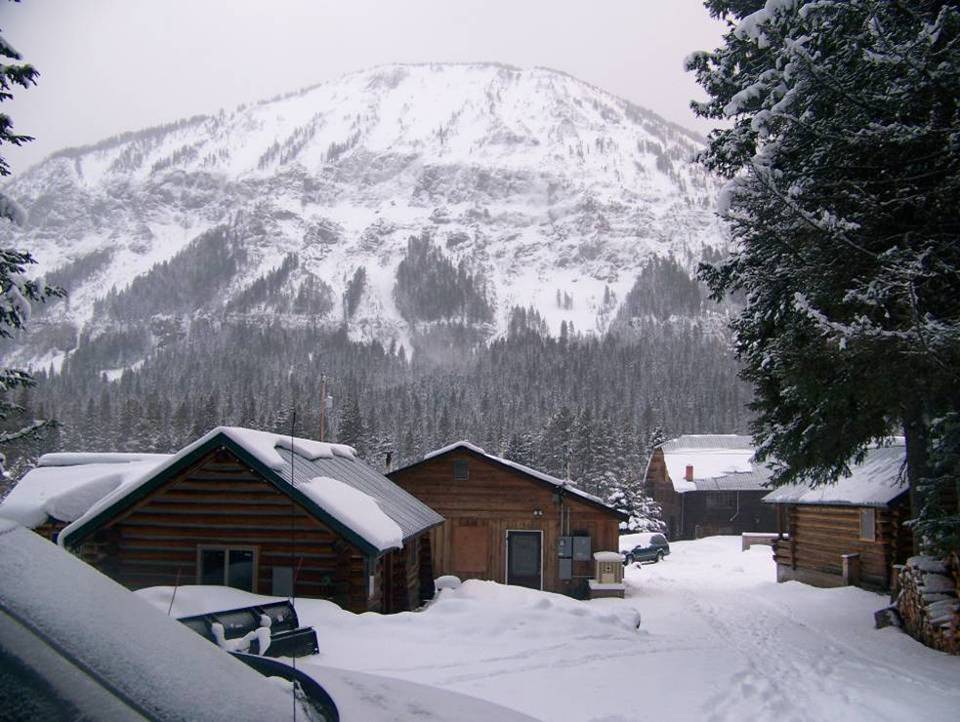 I often stay in cabins in the Silver Gate/Cooke City area (here Pine Edge Cabins),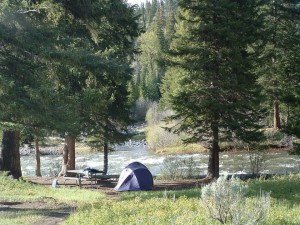 or at one of the park's many campgrounds (pictured here: Slough Creek).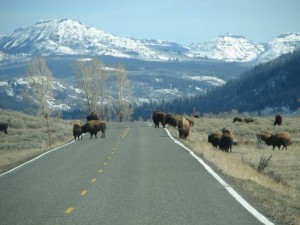 I still giggle at the thought of driving in an area where prehistoric "beasts" such as bison, one of my favorite animals, still roam—and block traffic!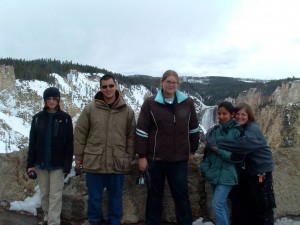 I have taken students out to Yellowstone.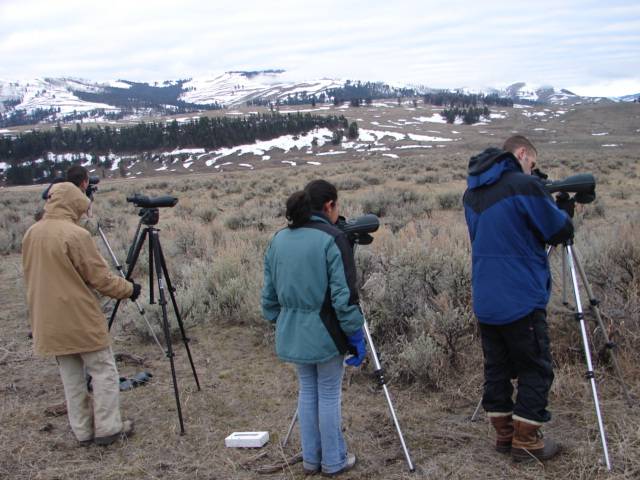 The views and wildlife watching are unparalleled.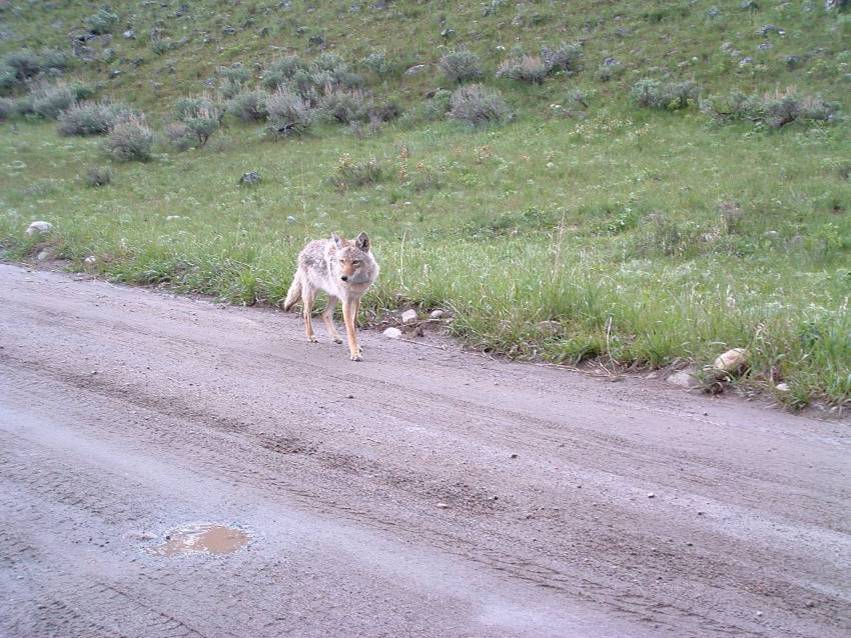 Many things in Yellowstone are similar to where I am from (Massachusetts) such as clean air and coyotes (click here for my other, related website),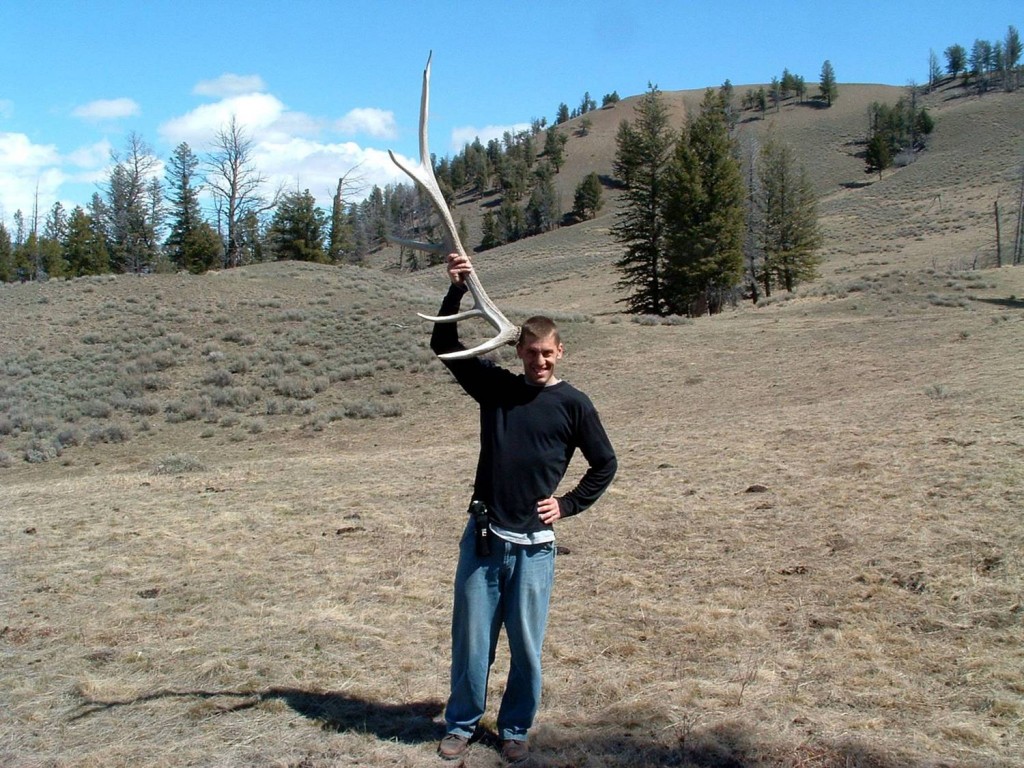 and the author acting cooky.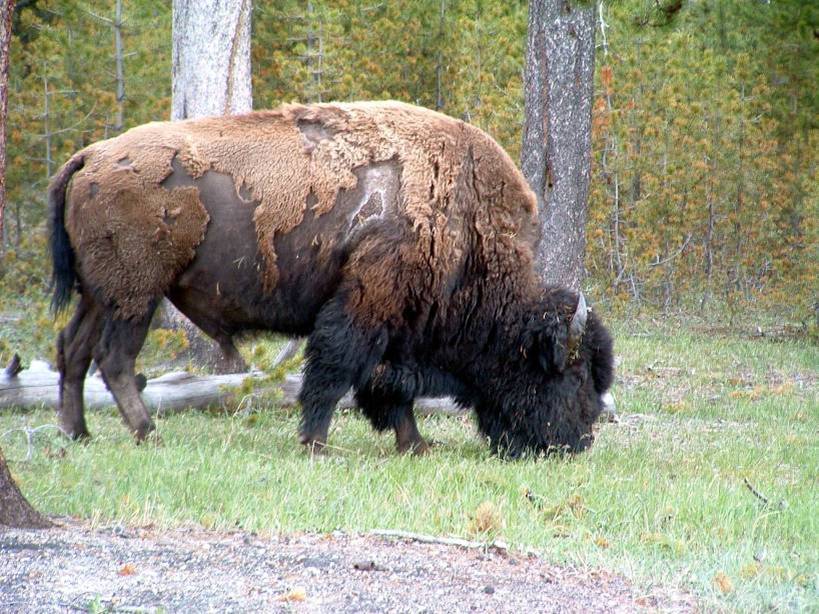 But many things are different such as bison,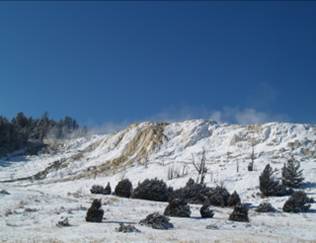 and hydrothermal features (pictured here Mammoth Hot Springs).